While in Chicago for a conference, I had dinner at a new (to me) place in the North River neighborhood, not far from the Hilton Garden Inn: Karyn's Cooked. It's part of the broader Karyn's set of restaurants, cafes, and spa, run by Karyn Calabrese.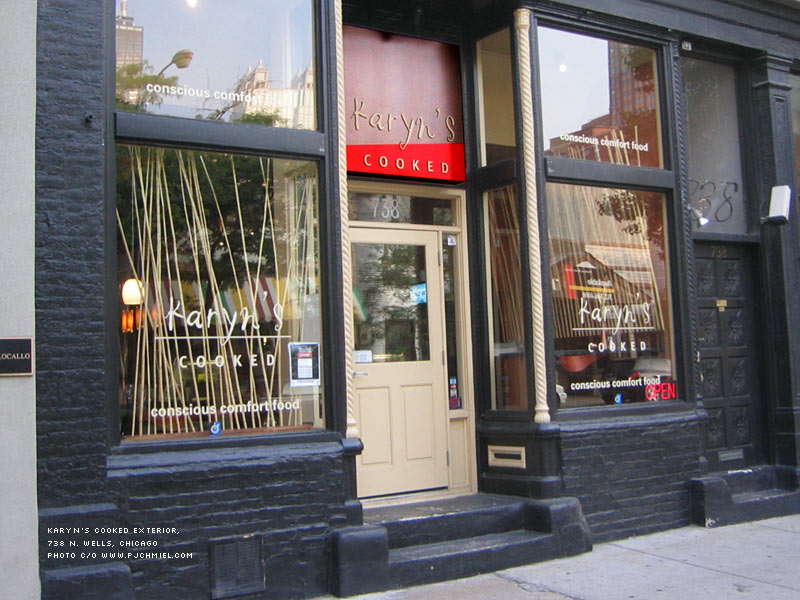 (Photo by PJ Chmiel, from his fantastic Vegan in Chicago site).
I had the Seitan "steak" sandwich, with onions, peppers, and a chipotle sauce, as well as a ton of sides: popcorn tofu, cauliflower, and mushrooms, potato wedges, southern style greens, and cornbread.
All vegan, all excellent. I think this may be my new favorite Chicago vegan option, though I didn't get a chance on this trip to go back to the Veggie Diner and make a comparison, and PJ's site shows me that there are lots of options I haven't yet tried.