OK, so the election's over and all, but I just got a new iPhone and wanted to play with ringtones.
So I took Tana Sokolow's remix —  which put Obama's speech over Lee Dorsey's early seventies performance of Allen Toussaint's Yes We Can — and created a ringtone.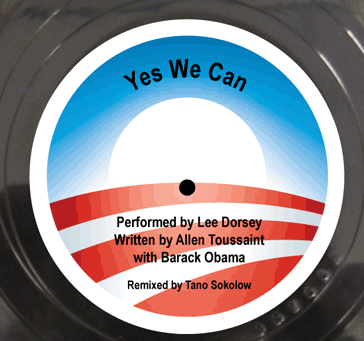 This'll get annoying shortly, I'm sure, but for now it is fun.
Download the ringtone: yes_we_can
(.m4r is the filetype iTunes uses for ringtones)