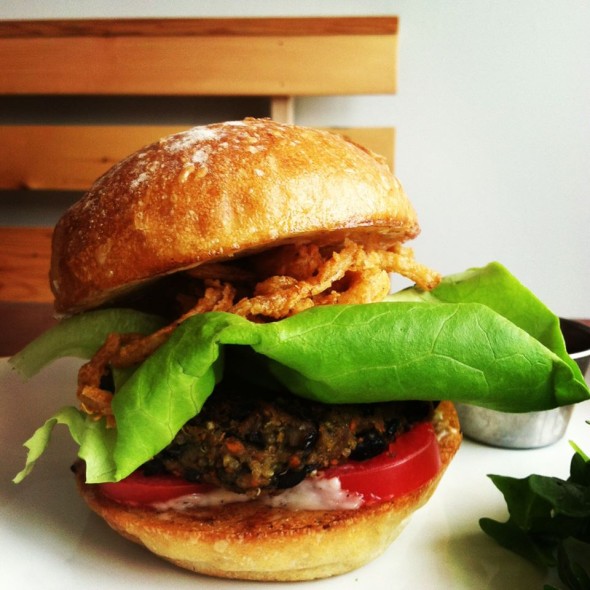 (Photo from Root on Facebook)
According to Eater Boston, a new plant-based restaurant called Root is due to open in Allston in the next few weeks, in the space formerly occupied by one of my favorites Peace O' Pie:
Root could open in the second week of July in Allston's Union Square, bringing another plant-based option to a vegan-friendly neighborhood that already includes FoMu (dairy-free ice cream) and Grasshopper (vegan/vegetarian Asian food). Root's space itself used to house vegan pizzeria Peace o' Pie. Root co-owner Deena Jalal, who also co-owns FoMu a couple doors down, chatted with Eater about what diners can expect from her upcoming restaurant. The short answer: a small, accessible menu of natural, plant-based foods and drinks made from scratch. Read on for all the juicy (yes, there will be juice) details.
You can find a wonderful gallery of photos on Root's Facebook page – can't wait to make an inaugural trip the minute they open their doors. Glad to see Boston's vegan corner keep up the competition with Portland's vegan strip mall.