For day three I chose to stay over at the Blue and Orange stages, where things were a bit less crowded – though I know the Blue stage was busy early with folks getting spots for King Gizzard and the Lizard Wizard.
I started off on the Orange Stage with Sorry Mom, a New York based femme queer punk band:
Great way to kick off the day – super high energy and tight live show. There was even a mosh pit, though I wisely kept my now-53-yr-old self out of it.
Then it was back over to the blue stage for Genesis Owusu, who was a revelation. He's a Ghanaian-Australian singer and an amazing performer, all in red and black, accompanied by three masked (at first) dancers:
At one point the dancers unfurled a banner with "Don't Forget To Smile":
They also broke into a brief homage to Soulja Boy, which the crowd loved:
The videos don't really capture the vibe – but you should definitely check out Genesis if you get the chance.
Then I went back over to the Orange stage for Boston via Burlington VT's Ali McGuirk in the soul/jazz/blues mode:
For a closer, McGuirk brought out the dancers from the "X Boyfriends" music video who managed some great choreography on a pretty small stage:
McGuirk's definitely someone I'd love to see in another venue – I was able to get right up front at the Orange stage, but it was still wicked hot, crowded, and standing only – so it would be great to see a longer set in an indoor venue. (Tour dates on her site)
Finally, back to the Blue stage for New York's The Walkmen, who regaled the crowds with tales of their undergrad days at Boston University – front man Hamilton Leithauser joked his fake ID ("cost me $100 dollars in 1996") was probably still taped up on the wall at Blanchard's liquors in Allston.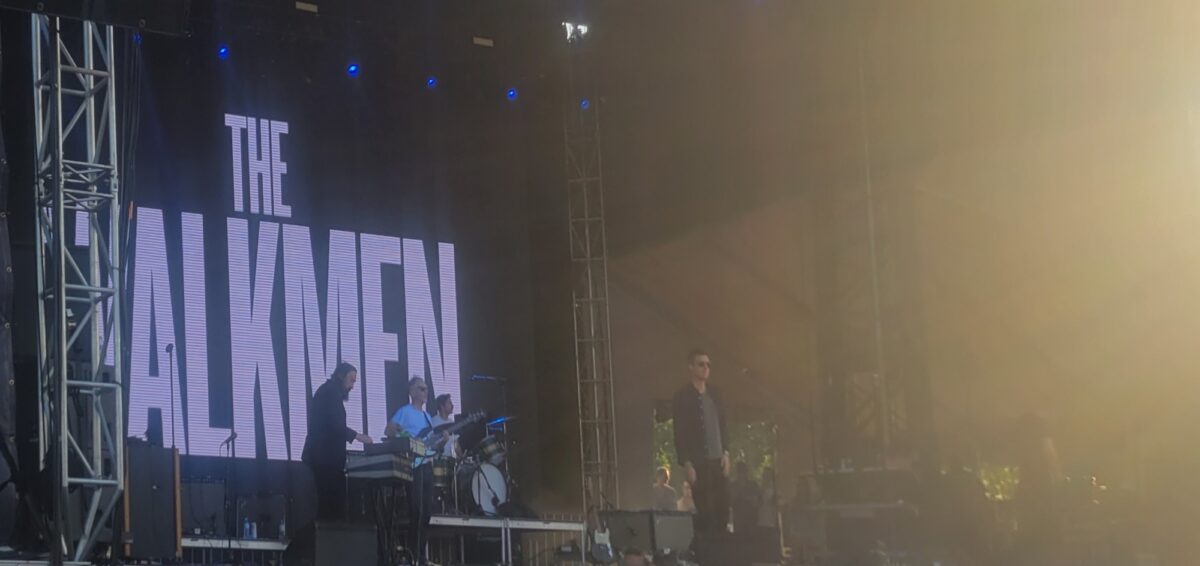 It was good to be able to take advantage of the VIP area off the blue stage and actually sit after three days of festival standing – puts you a bit further away (I do love to be up close) but I'd just had all I could take of the standing in the heat.