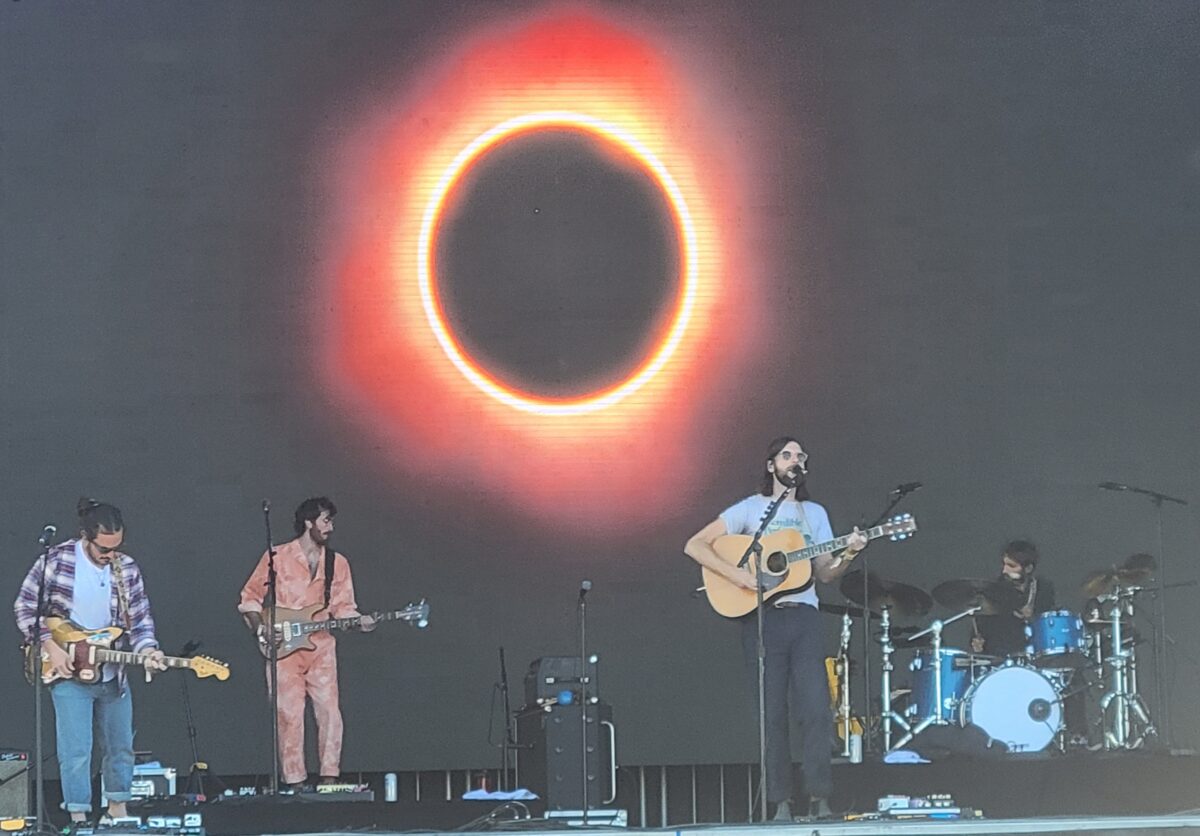 Started day two with Philadelphia's Mt. Joy, whose album Rearrange Us I really enjoyed back in 2020. They put on a great show, incorporating some fun detours, including a shift into Grateful Dead mode:
As well as Bill Withers mode:
That also morphed into the Gorillaz' Clint Eastwood ("I ain't happy, I'm feeling glad / I got sunshine in a bag") and back.
They also invited Joy Oladokun out for "Astrovan" but I didn't get any decent video.

After getting through the merch line (which had been hours long on Friday – but the Chase cardholder line was only about 20 minutes) I got well positioned for Alanis.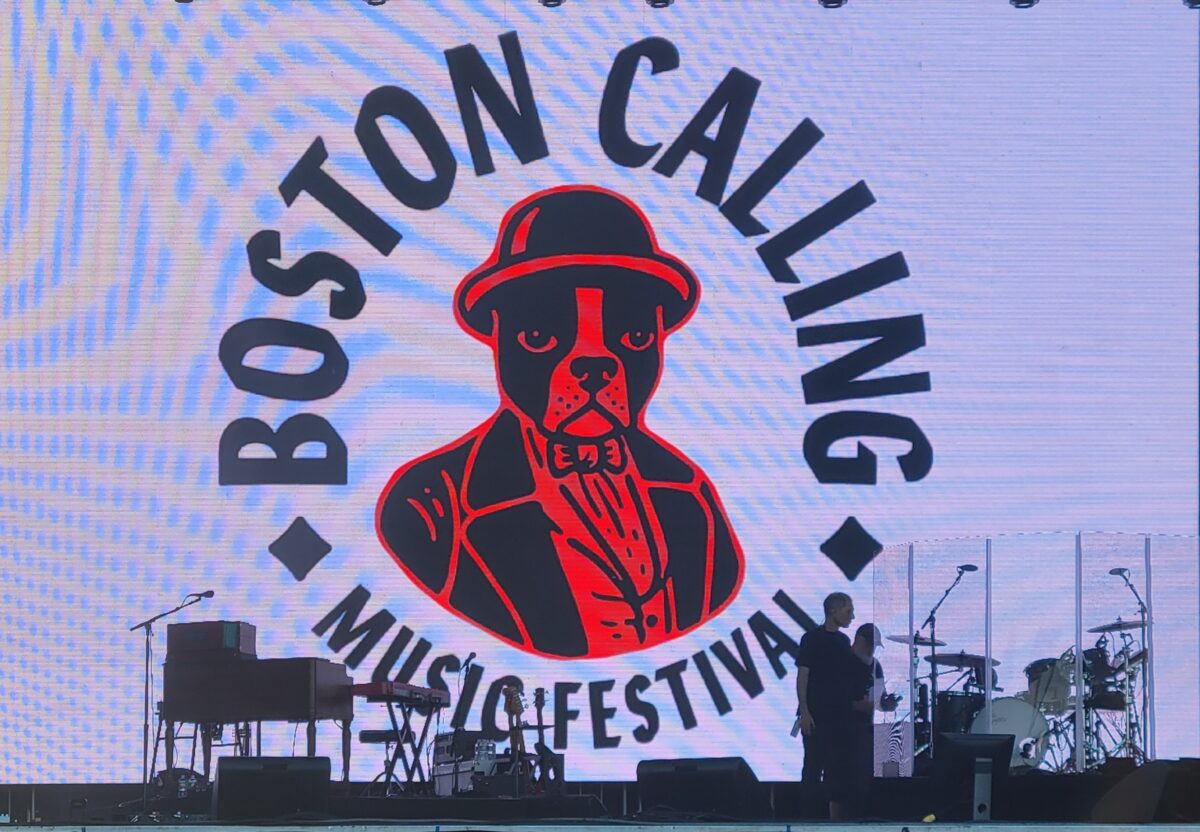 Alanis's set starts with a video montage of clips from her early career intercut with more recent ones, mostly highlighting the outsized impact of Jagged Little Pill.
Her band sounded great, and she sounds just as powerful as ever
During the opening clip before her set, they played a bit from Semicolons with Lonely Island ("Guys, these are not actually examples of semicolons"), setting the crowd up for Ironic.
At this point it's such an iconic song that Alanis barely even has to sing it – the crowd is basically doing group karaoke, which was fine by me.
The video screen flames behind You Oughta Know fit the mood:
Thought at that particular point it might have been good to have more Alanis vocal and less crowd belting as most people can't match her on that song.
She closed with "uninvited" which has one of my favorite opening lines ("Like anyone would be / I am flattered by your fascination with me"):
Given the way the VIP sections at Red Stage and Green Stage were set up this year, and how crowded it was, i never made my way back even close to the stage for The Lumineers, but watched it from way back in GA.
They were great, and I'm actually a huge fan. They did a wonderful cover of If We Were Vampires ("It's knowing that this can't go on forever / Likely one of us will have to spend some days alone / Maybe we'll get forty years together / But one day I'll be gone / Or one day you'll be gone") which I think is just a devastatingly beautiful and sad song by Jason Isbell and Amanda Shires.
I think I was just a bit overwhelmed by the end of day two and didn't quite have the energy to get into their set in the same way. Felt like the festival as a whole was even more crowded in day two – and the way the entrances and exits to the VIP sections are organized means it's virtually impossible to get a good spot for both the penultimate act (on the red stage) and the headliner (on the green) without some very aggressive crowd navigation.
It'd be great if they put those entrances and exits at the periphery instead of right where the crowd is assembling with the best view of the stage – though it is nice you can hang back more in the GA area and still get a pretty decent feel for the show.