Had a fantastic day for my 53rd birthday and the first day of Boston Calling 2023. Thanks to a recommendation from a cousin, I made it in early enough to start the day with Celisse. I'll definitely be on the lookout for her debut album forthcoming.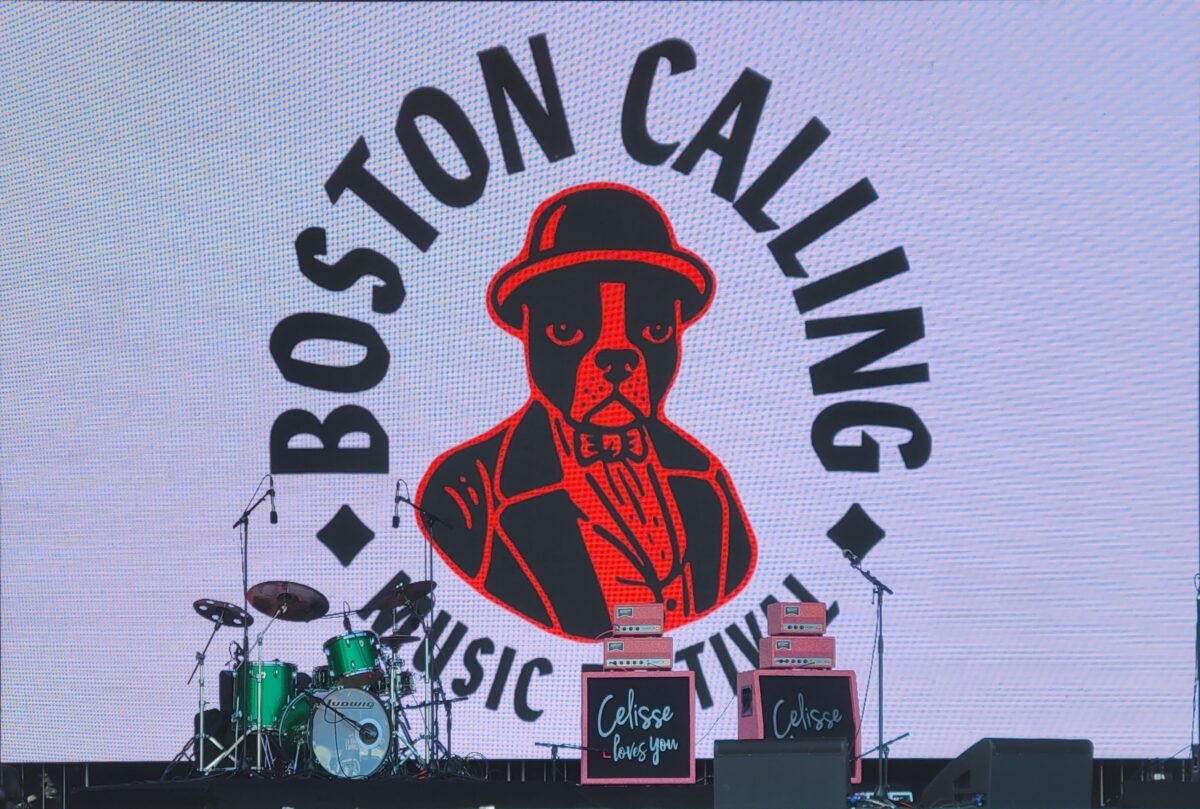 She was fantastic, and closed her set with one of my favorites, Bill Withers' "Use Me Up":
After Celisse I didn't really have a plan from the lineup but caught Chelsea Cutler, a New Englander (from Connecticut) proudly sporting a Pat's Jersey (a Curtis Martin away jersey from the 90s).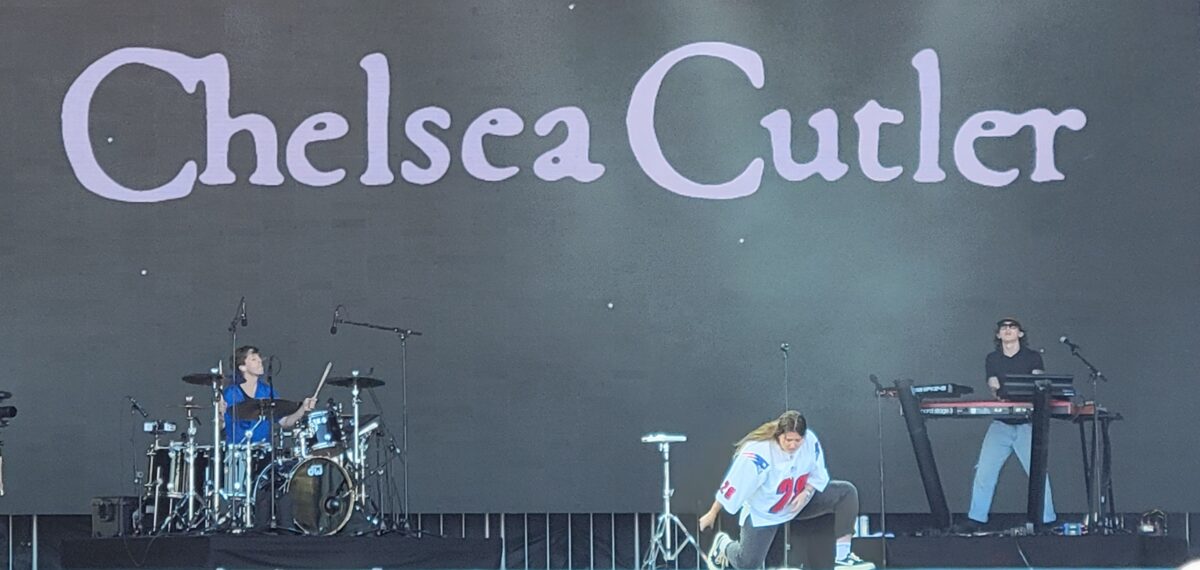 The unexpected show of the day for me was Dropkick Murphys, filling in for the Yeah Yeah Yeahs (who Ken Casey joked said "No No No").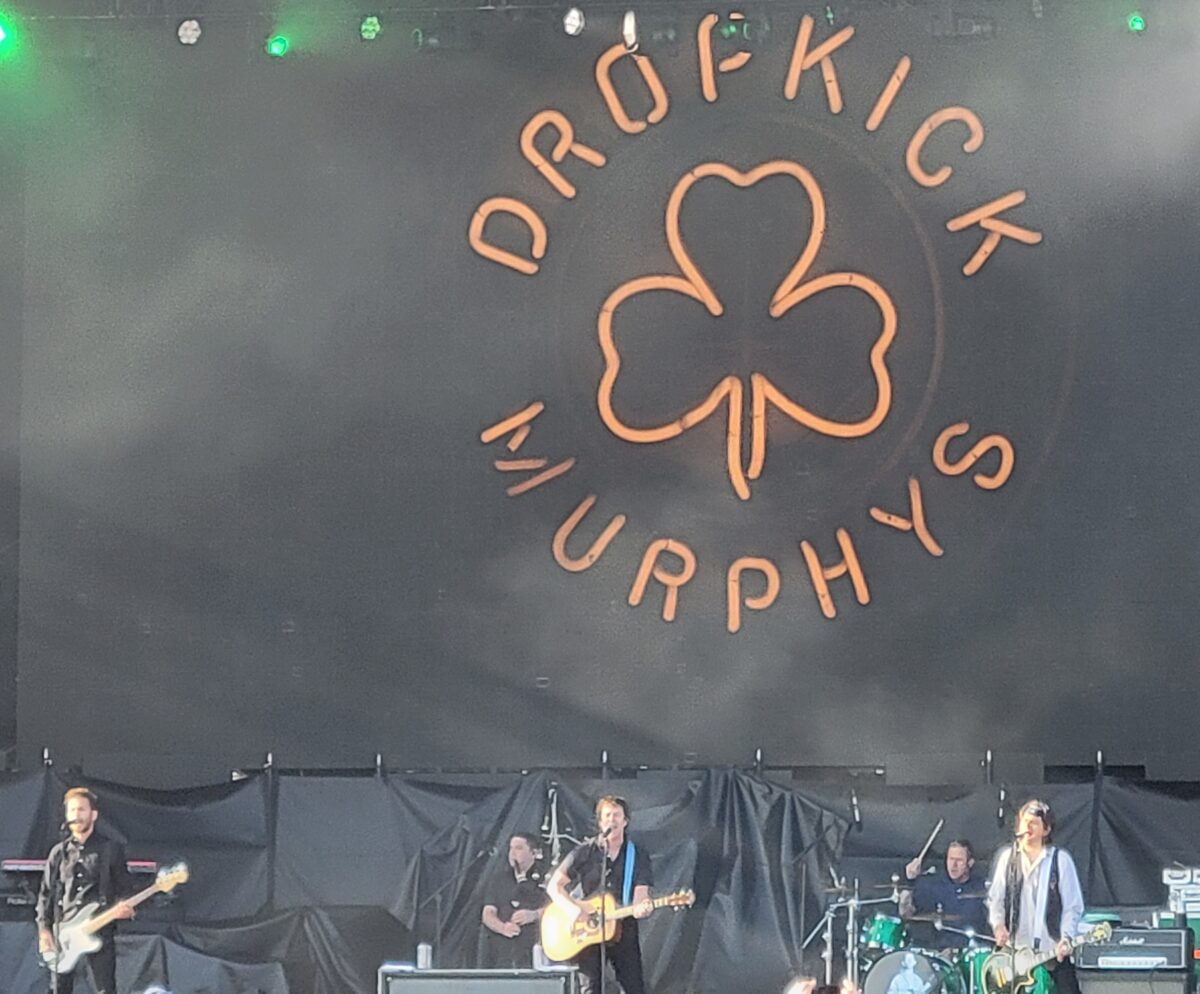 While they are a Boston institution (and closed as you'd expect with Shipping Off To Boston) I've never managed to really see them live, and it was a great show.
After that was one of my most anticipated artists for this year's festival, The National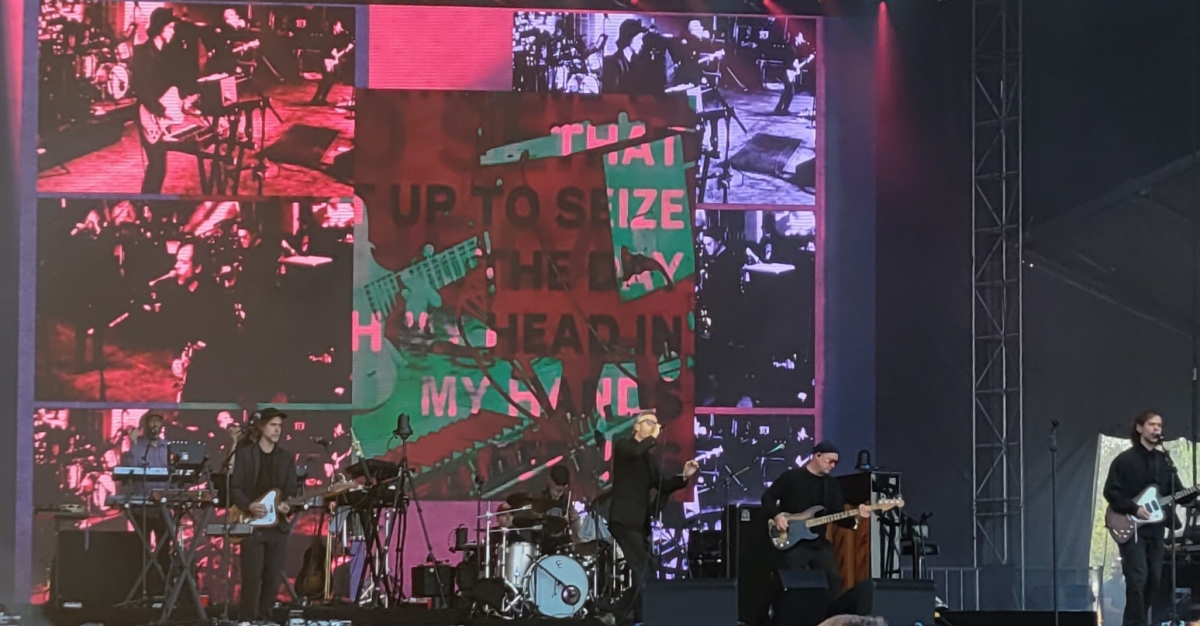 I love this effect with the video screen behind them with filtered live shot of the band – felt very David Byrne in some way:
At multiple points in the show Matt Berninger made his way out into the audience, climbing the barrier, while a handful of crew managed his mic cord like it was a tether for a spacewalking astronaut:
Also a great set – last year the "red stage" (the smaller of the two main stages) was unnaturally quiet but that was not the case this year – you could feel the sound and i was glad I had my hifi earplugs.
I wish they hadn't put Niall Horan on the blue stage at the same time as The National as i would have liked to have seen him.
By the time Foo Fighters took the stage the place was massively crowded, so I didn't get as close – wasn't willing to fight through the crowds. It was an emotional set – only their second (I think) live set since losing Taylor Hawkins. Dave Grohl mentioned several times how it felt different, unusual, or difficult – and said "we'll get through this together."
New drummer Josh Freeze, wearing a shirt that said "Fingers Crossed for the New Guy," was fantastic throughout. Guests included Violet Grohl, who sings on their latest single, and Sean Hawkins, Taylor's son, both of whom were fantastic. Goes to show when Grohl calls Foo Fighters a family he really means it.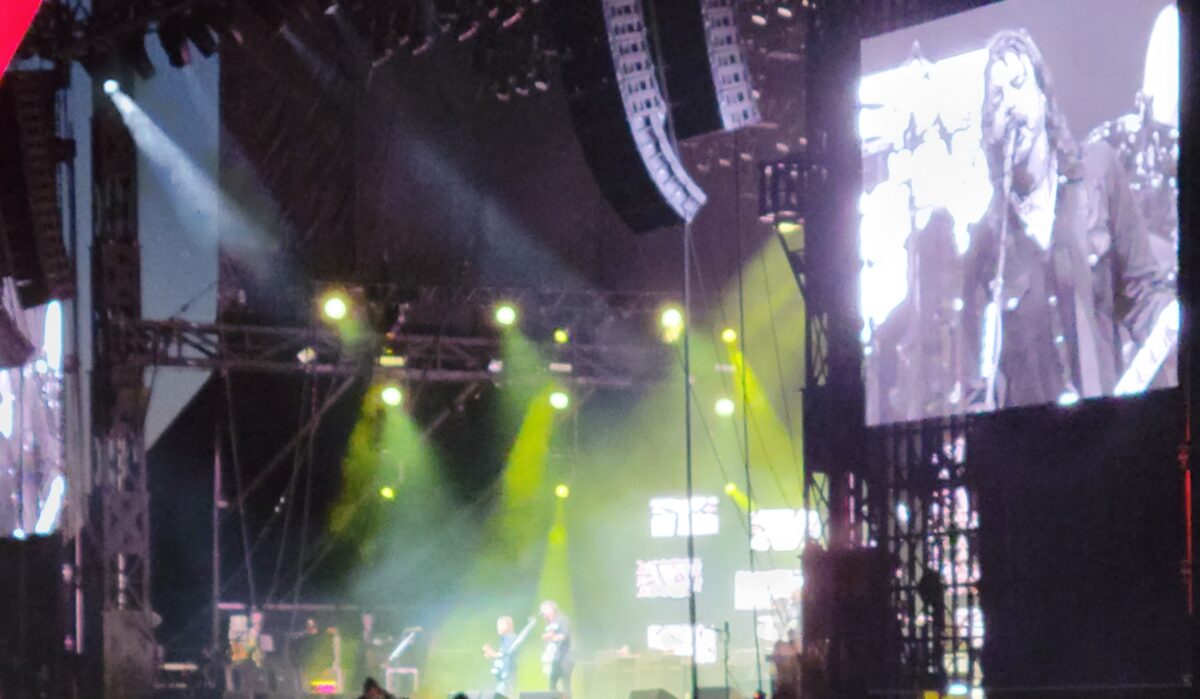 I didn't manage to get any good shots of Shane Hawkins
Day 2 headliners include The Lumineers and Alanis Morissette. Unfortunately they put The Flaming Lips on at the same time as Alanais so I'll have to pick one or the other. Also looking forward to Mt. Joy