For a limited time (doesn't say when they'll stop) you can get a wonderful 16-song sampler of ANTI- records artists at their blog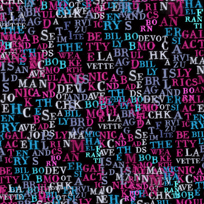 Click on the image to get the sampler directly, or go to the Anti Label Blog – it's in the left nav.
Contents:
Top Drawer, by Man Man
Transliterator, by DeVotchKa
Dig, Lazarus, Dig!!!, by Nick Cave & The Bad Seeds
The Am, by Islands
Big Mistake, by Time Fite
The Silence Between Us, by Bob Mould
I Keep Faith, by Billy Bragg
Night Windows, by The Weakerthans
El Arbol, by Ersi Arvizu
Our Song, by Joe Henry
Before the Monkey Came (The Battle of Bettye LaVette), by Betty LaVette
Everyone Deserves Music, by Michael Franti & Spearhead
I Like It, I Love It, by Lyrics Born
From the Corner to the Block, feat. Juvenile & Soul Rebels Brass Band, by Galactic
Real Estate, by Cadence Weapon
Falling Slowly, by The Frames
They did take the time to update the MP3 file info with the album name, but curiously every track still thinks it is track one, and no album art is embedded.
Why is it so hard for labels to treat MP3 metadata as important?