Schedule published for Boston Calling 2023, coming up late next month. (These may change, so get their official iOS / Android app for updates).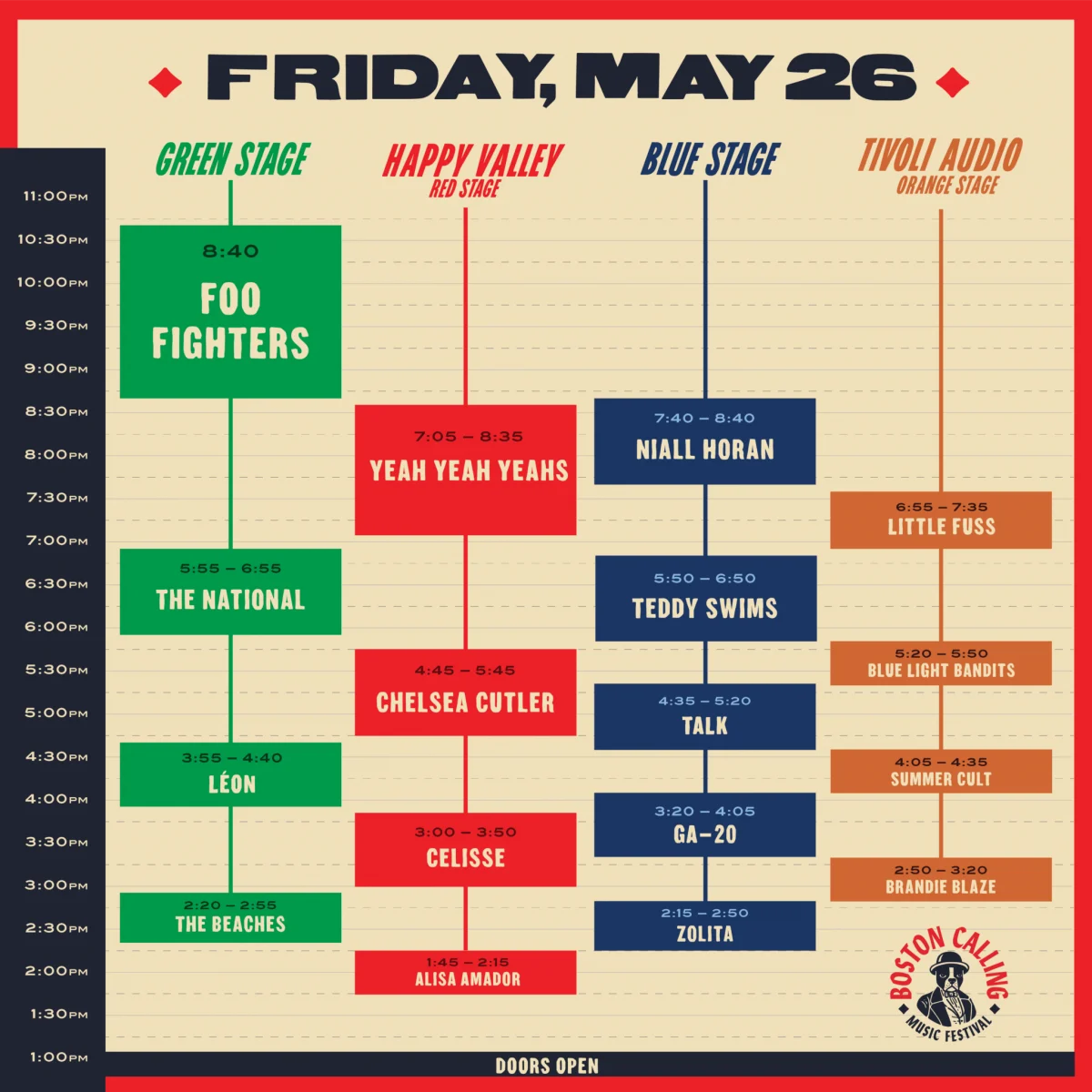 It'll be great to see Foo Fighters, who were scheduled for Boston Calling 2022, but cancelled after the passing of Taylor Hawkins. Unfortunately to have the Yeah Yeah Yeahs on at the same time as Niall Horan – guess it'll depend on my mood after The National. Don't know many of the bands earlier in the day so will be checking those out leading up to the show.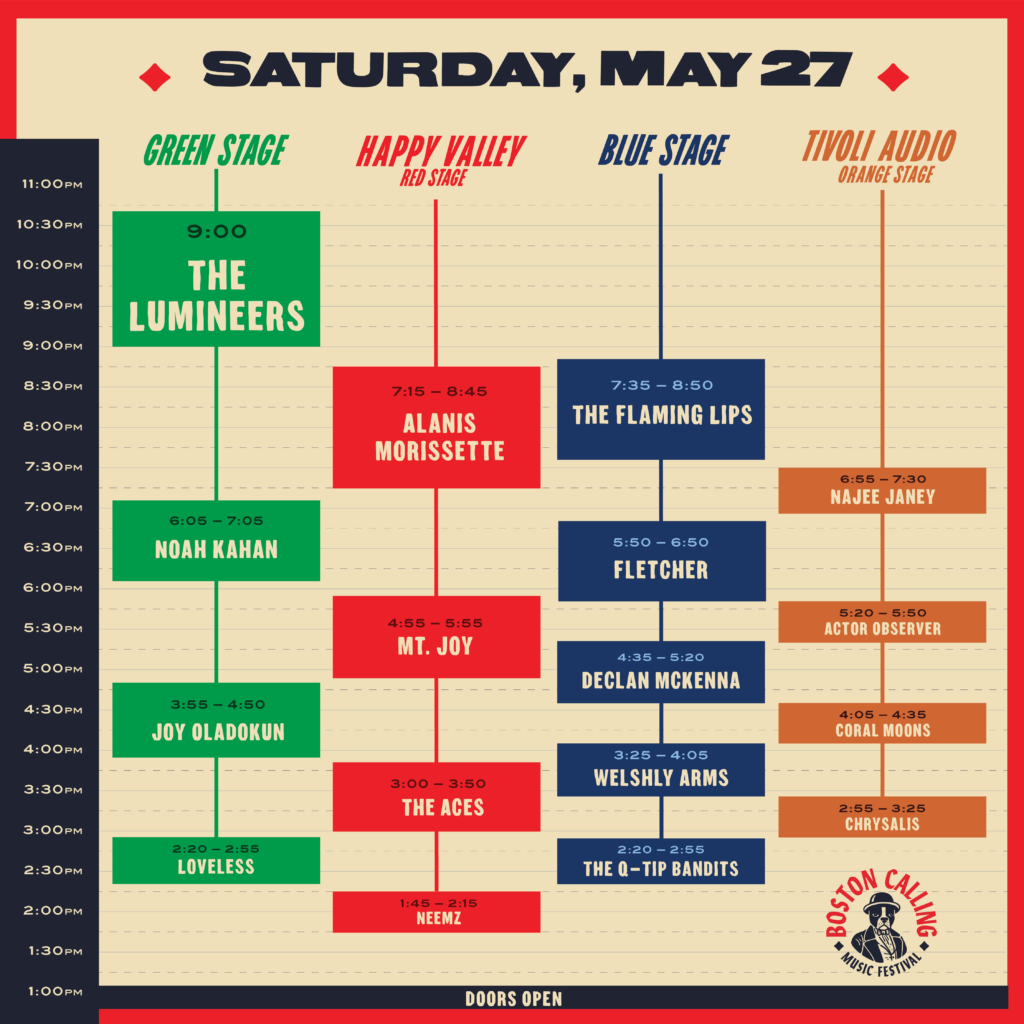 This one is maybe the most painful – putting The Flaming Lips on in parallel to Alanis? I get it – there are only so many stages and lots of bands to place, but that's a painful choice.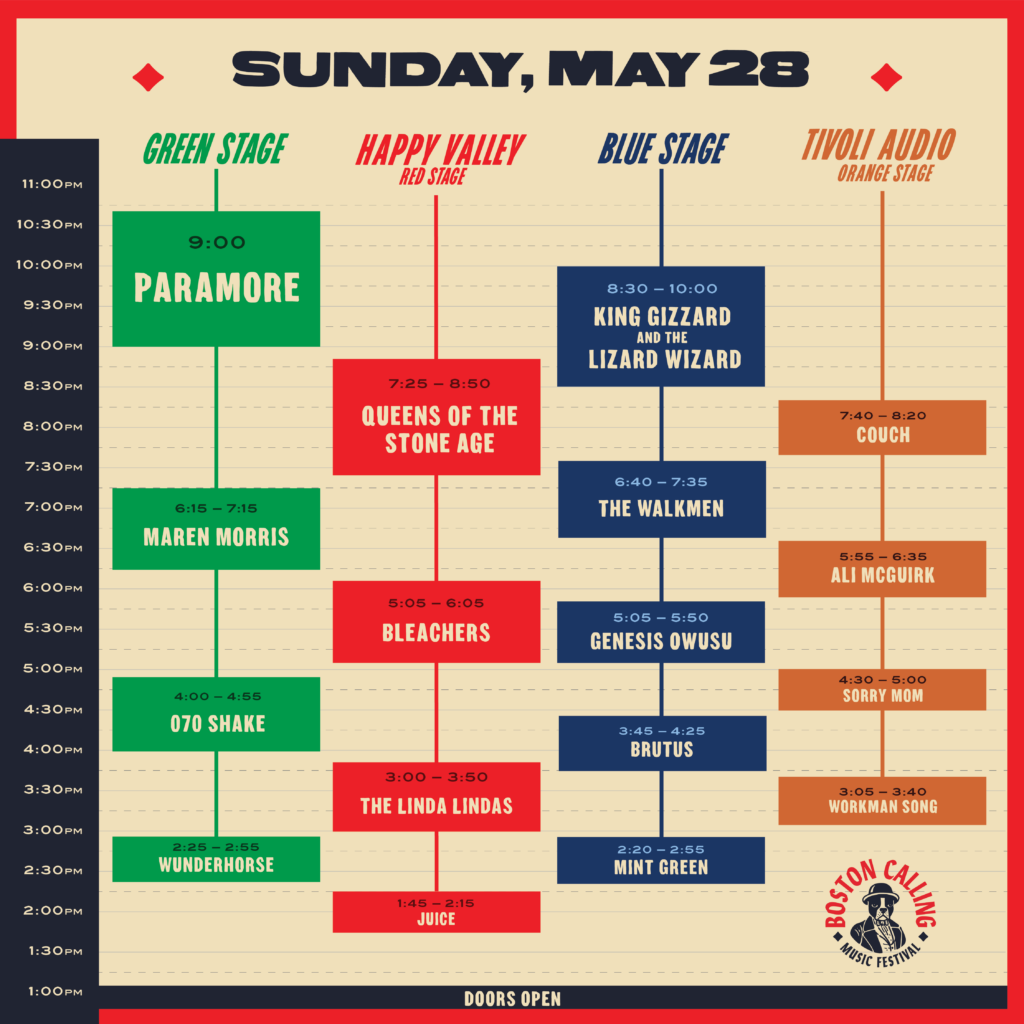 Interesting lead up from Maren Morris to Paramore – with QOTS on the nearest stage in between, overlapping slightly with King Gizzard and the Lizard Wizard. Looking forward to Ali McGuirk here though that's another tough call as I would like to see Maren Morris.